Tibetan Culture Gallery
བོད་ཀྱི་གླེགས་བམ།

Tibetan Buddhism
Buddhism became a major presence in Tibet towards the end of the 8th century CE. It was brought from India at the invitation of the Tibetan king, Trisong Detsen, who invited two Buddhist masters to Tibet and had important Buddhist texts translated into Tibetan.
First to come was Shantarakshita, abbot of Nalanda in India, who built the first monastery in Tibet. He was followed by Padmasambhava, who came to use his wisdom and power to overcome "spiritual" forces that were stopping work on the new monastery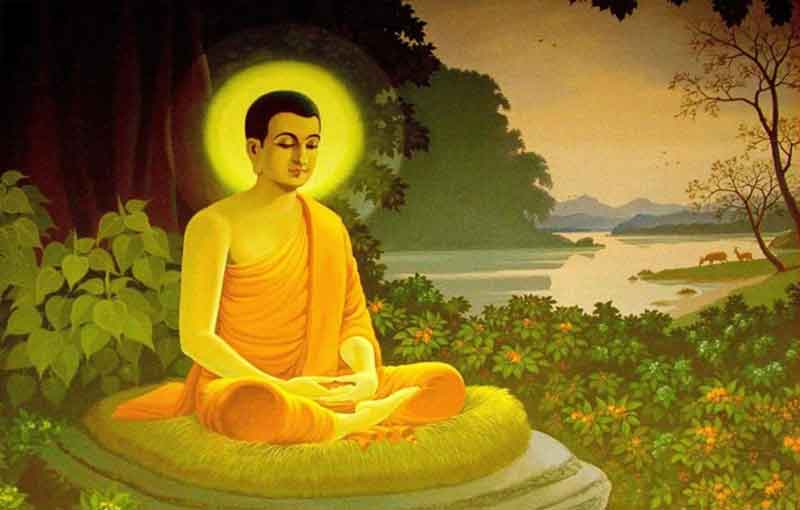 Lord Buddha
Under a spreading Banyan tree near the Indian city of Benares, there sat a holy man.  His clothes were plain and simple, and a look of supreme peace was in his eyes.  On the grass around him sat hundreds of his disciples and followers.  The holy man spoke softly as he told the people of the sufferings of the world.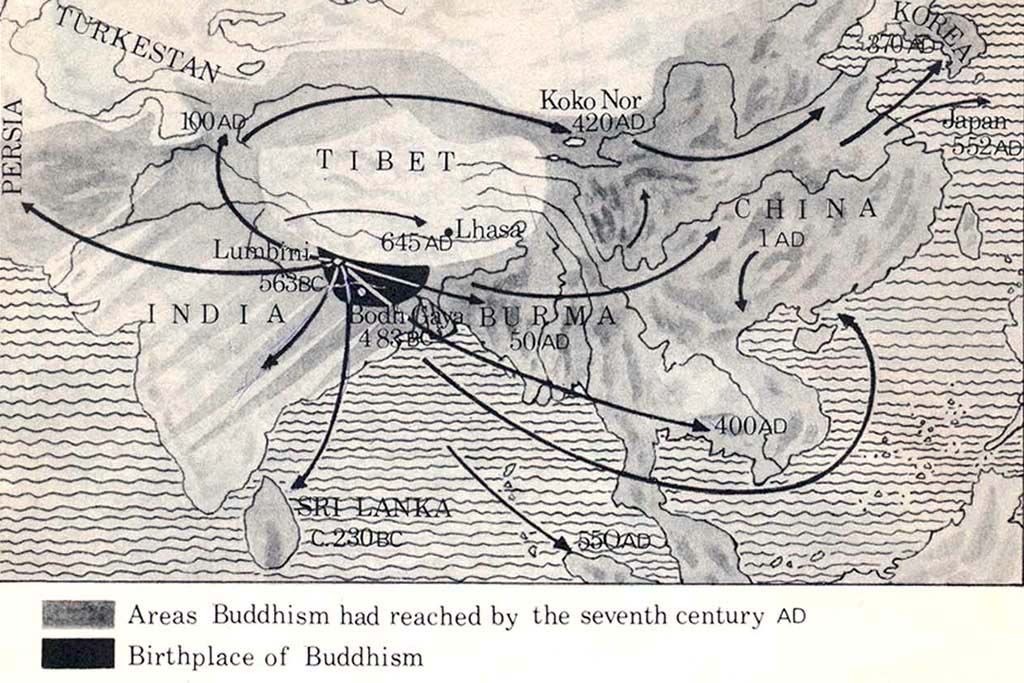 Buddhism Reaches Tibet
One day, so legend tells us, the twenty-eighth king of Tibet, Thori Nyantsen, was standing on the roof of his palace.  Suddenly, from out of the sky came a casket, which landed at the astonished king's feet.  In the casket was a book of Buddhist scriptures.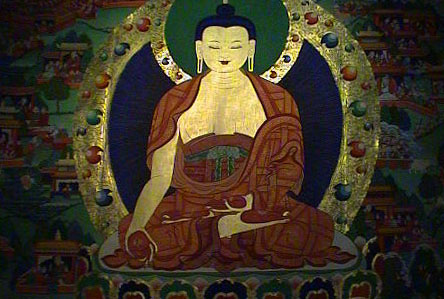 The Bon Religion
One of the difficulties of writing about the early practices of the Bon religion is that no known Bon holy scriptures existed until they were written down in the tenth century.  As we have seen, many writers today believe that there may have been a Tibetan script before the time of Songtsen Gampo…